How Bizarre, How Bizarre...
Ok... I promised you pictures of the two headed calf, so here you go. I just have to tell you folks, the dog got to it last night, so the heads aren't quite pristine. They're missing their lower jaws and one of the ears has been chewed on a bit, but other than that, hold on to your lunch.
The two severed heads.
Another view of the heads, only this time you can see the skin tying them together.
Here's the torso, viewed from below. You can see the 4 standard legs, and a couple extras.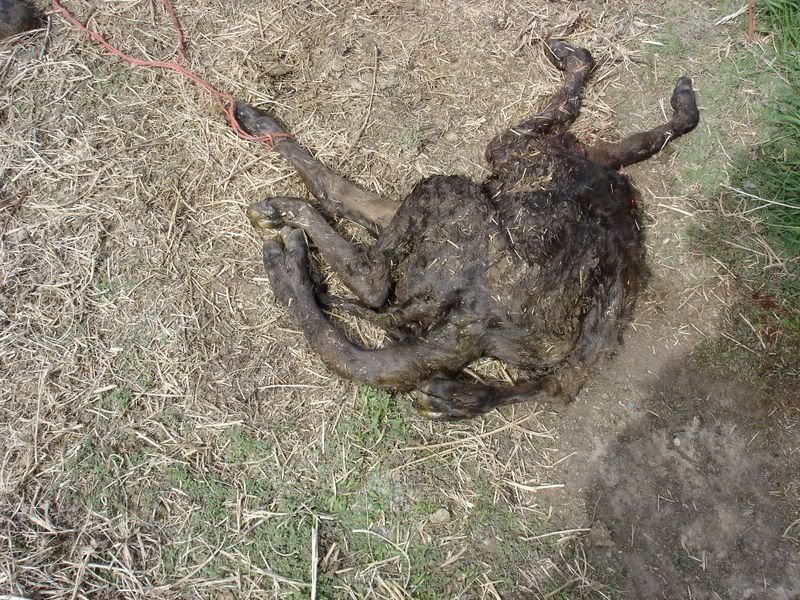 A view of the torso from the backside. Now you can see the two extra legs. One of them comes from the back of his front shoulder and runs along his spine. The other comes out of his hip and runs down his butt.
A close up of the rear leg. Notice how two feet spring out of the ankle.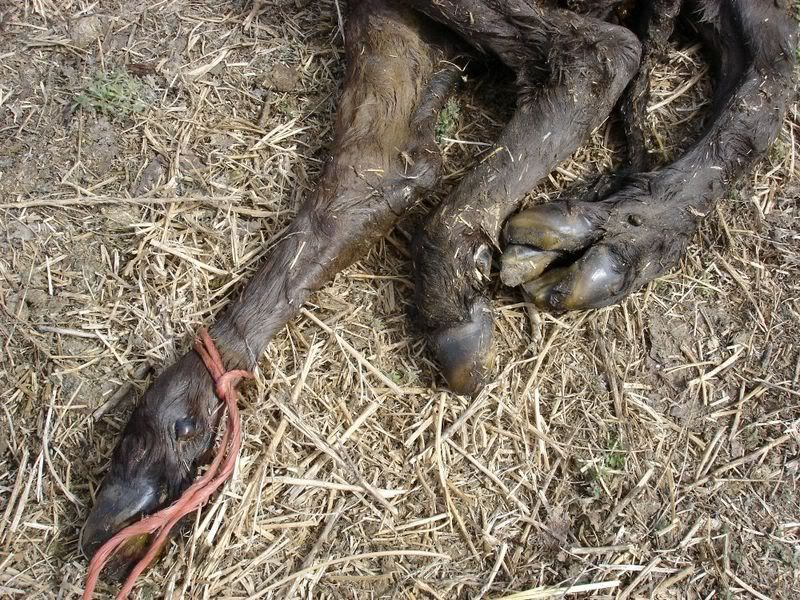 The same picture only a little further back.
Finally, a picture of the calf from the butt. I don't know if you can tell from this pic, but it also has 2 tails.
All in all, an extremely bizarre occurance.