See?
What'd I tell you. I merely mention my pic and I've already got 2 married women demanding to see it. *sigh* ;)
I guess I bring these things on myself, so...
Here ya
go
. Are you happy now? Sheesh... the things I do for my visitors...
But... seriously folks, ain't I adorable? I've gotta warn you though... the rest of this post is not for the faint of heart.
Now I don't know what a porn stache is, but I am intrigued by the thought. :P Not only that, but I haven't had just a moustache for a couple of years. All that said, I really don't know how to answer your question, Sunny, but here's a pic of probably the last moustache I grew.
Now I guess you can tell me!
Along these same lines, Mr. S... you're going to have to blame g_s for my avatar. Over at a message board, I posted this pic of my then winter growth...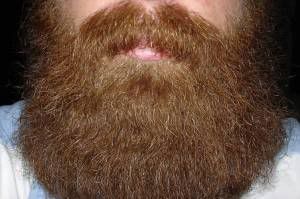 Of course g_s piped up and declared that I was the famous Yukon Cornelius, and posted the pic that I snurched for my av. I'll let all of you see if you think there's much of a resemblance.
I personally have no idea what he's talking about...
**************
UPDATE! BTW, everyone needs to head over to
JG's
blog and leave her nasty messages. Ok... you can leave nice messages if you want, but dammit she needs to update that blog! I've made it my purpose in life... ;)